Keep Your Lunch Cooler with Lunch Cooler Bags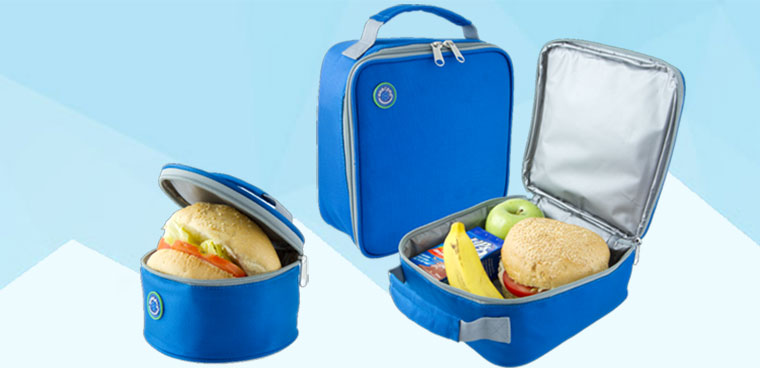 Researchers conducted a study, which found that over 90% of the food parents packed in their kid's lunches weren't kept at a safe temperature. Food should be below 39.2°F or above 140°F. When food isn't in that range, kids run the risk of getting a foodborne illness with symptoms that can include diarrhoea, vomiting, fatigue, fever, and muscle aches.
So, here I've mentioned few simple tips to keep your lunch cooler, safer and healthier!
Pack Lunch in an Insulated Cooler Lunch Bags
It's time to throw off the brown paper bags and buy lunch cooler bag from Kmart, Target and any other leading online stores. Using well-constructed lunch bags will keep your kid's lunch at a safe temperature. Lunch cooler bags offered at Target are all made from safe, non-toxic, eco-friendly materials.
A Frozen Ice Pack is Must
An ice pack will keep the temperature in your lunchbox down. If not, fill your kid's water bottle the night before and place it in the freezer. By this way, you can keep the lunchbox cool, plus your kid's water will be cool and refreshing at lunchtime!
Use Insulated Lunch Bags to Keep Food COOL or HOT
Insulated lunch bags are the best containers for ensuring soup and chilli stay warm. They're also the best for keeping food like fruit, yogurt and applesauce cold and at a safe temperature.
If you're in the market to buy lunch cooler bags, below is the checklist of key features to look for.
Insulation
Easy to Clean
Volume and Expandability
Portability (Handles & Straps)
Durability
Price
While shopping for lunch cooler bags, don't break the bank on expensive lunch bags! There are plenty of affordable options that have all of these key features and many more to make you and your kids happy.
About Author
Comments are closed